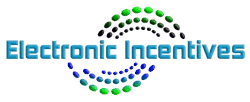 WHY USE INCENTIVES? BECAUSE THEY WORK!
Electronic Incentives, LLC is a leading travel incentive company that offers the largest selection of incentive products. We are dedicated to providing top quality incentives for all businesses. Through the use of our incentives, we help our clients in all areas of your business such as Sales, Customer Retention, Employee Improvement/Dedication, Marketing Related Efforts and any other area needing a boost. 
How Can We Offer These Incentives? VERY SIMPLE – Hotels, travel companies, cruise lines, restaurants and other establishments contract with our company in order to provide these incentives. They offer these incentives to get people to use their services and see what they have to offer. This builds brand loyalty!. .